Out with the old and in with the new
Cobham Garden Services has been going now for 3 years, we started from scratch and have slowly built the business up over the years. And we're proud to have many of our first customers still with us.
At the outset our vision was predominantly for Cobham and we're pleased to cover so much of Cobham with customers large and small.
Our logo was borne out of the idea of creating a simple palette of the 4 seasons with a matching plant icon to suit the season.
3 years on we still love our original concept but we wanted a bit of a refresh to reflect our growth in mind and body.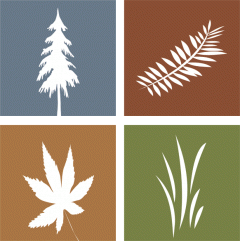 So, what's new?
Firstly, we've updated our name from Cobham Garden Services to CGS Garden Management Services, why? We feel that Cobham Garden Services has outgrown itself. We started out as a local domestic garden company, whilst this is still a large and very important part of our business we have grown somewhat since those early days. CGS Garden Management Services better reflects where we are as a business now. Not only do we serve the domestic garden we now also serve more and more of the commercial management sites.
And to go with our new name we felt our logo needed a bit of a jazz up.
New improved logo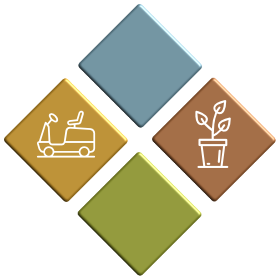 Less is more
We have retained the core concept of the 4 seasons, but we've worked with the colour palette to define better the subtle hues that each season reflects. We have also removed the original plant icons as we felt they we're not definitive enough to any one season and perhaps a bit busy.
Our approach to our brand refresh was to simplify and define, after-all less is very often more.
The new iconography
We feel the business has become more of a game of 2 halves, with the two halves being the Domestic Gardens and the Commercial Gardens. To define this, we have created two main icons the seedling plant to represent the Domestic and the industrial lawnmower to represent the Commercial.


Moving with the times
Even though we are a small independent business we like to think that we are constantly moving and innovating, we've made some key changes to our internal systems, improved our tech, this year and we've grown our staff to ensure we can better serve our customers.
As with all things in life, as you grow you morph into different things much like plants from seedlings to flourishing lawns, trees, flowers and plants. We feel it's important to continually grow with our business and that includes how we look and feel.
We hope you like our new look and our new website as much as we do.